Welcome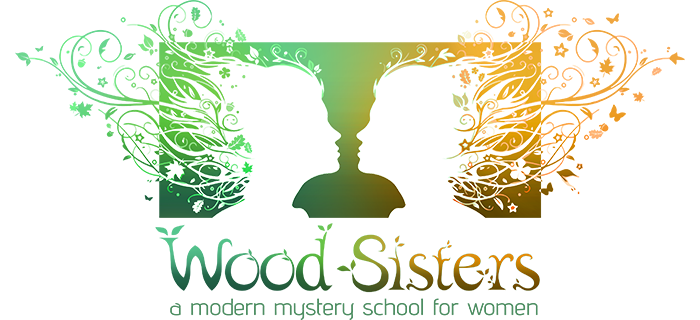 Wood Sisters is now on sabbatical
From Autumn 2015 to 2016 Wood Sisters is on sabbatical after five fertile and full years!
Details of what next in due course… Meanwhile Living Spirit retreat days and Wild Wisdom Courses continue. Click here for more details.


The Celtic Circle is now on sabbatical
We are currently taking a pause but weekly Living Spirit Circle meetings (on a 'Tree of Life' theme) continue in Dartington on Tuesday mornings. Click here for more details.( And Wild Monastics meet weekly for inter-spiritual chanting & silent walking & sitting meditation in Dartington Church. Feel free to drop in and join us on a Wednesday at 5.30pm.) Tree of Life School meetings offer the following:
Seasonal reflection, sharing and nature wisdom study.
Meditation, quiet time for journalling & drawing and sacred time in nature.
A warm, safe and welcoming open group for all ages held by a trained and experienced facilitator
Tea and snacks provided. £10 per sessions for half term commitment, £12 drop in rate. Some concessions available.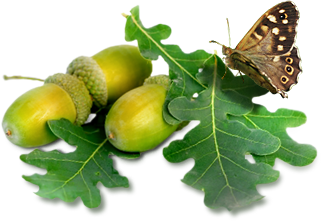 Our vision… is to create together a sacred circle within which each woman can discover more about the wild beauty of her soul, deepen her own connection to Source and feel empowered to express her unique creativity. Wild, deep, creative women can transform the world!
Our way… is to enable deep soul work through courses based on the eightfold celtic cycle of the year, which blend spiritual arts such as meditation and simple ceremony, with the creative arts, especially myth and storytelling, and practical natural crafts and sacred time in nature and wilderness. Gatherings are held in comfortable homes or our Red Tent in the beautiful countryside around Totnes, in South Devon and are offered by experienced teachers and facilitators.

each participant is free to choose their level of involvement; from dipping a toe into the wisdom pool with a single day, to a deep immersion in our "Slow Cook Course'.

Wood Sisters courses consist of a series of eight one day gatherings based on the sacred seasonal cycle, in which each participant is free to choose their level of involvement; from dipping a toe into the wisdom pool with a single day, to a deep immersion in our 'Slow Cook Course'.
Wrapped around these seasonal celebrations are more frequent morning meetings called the Wood Sisters Circle. Local women gather in this circle once a week for a facilitated meeting of study, meditation and sharing. Visitors are always welcome. The Circle has just completed a series of meetings on mineral and tree wisdom and is now on sabbatical, but please do get in touch if you'd like to join us in future.
Many Sisters feel inspired to also find their own daily rhythms of sacred living and there is professionally trained and experienced individual mentoring and support available for any woman who seeks this kind of commitment to the Mystery.
Click on the small images to enlarge…
Our values… include a non dogmatic, interfaith and open approach to spirituality, non hierarchical structures that are both well held and emphasise facilitation and collaboration and a commitment to holistic learning which balances the four elements of being… 'head and hands, heart and soul'…
Please explore our website to learn more about Wood Sisters, to find details and dates for our meetings, gatherings and courses and visit our online journal to see all the latest photos and descriptions of past events.
Come and join us in opening the treasure house of your soul and journeying deeper into the Mystery… We look forward to hearing from you!
The Red Tent…
In August 2011, for the Wood Sisters Lughnasadh/Lammas gathering, we explored stories of Biblical women and their roots in the Ancient Mesopotamian tradition, inspired by Anita Diamant's bestselling book 'The Red Tent'.
We were so inspired in fact that we conceived a project to create our own 'Red Tent' as a travelling home for sacred sanctuary and Women's Mysteries. This project came to fruition after nearly fifty Wood Sisters worked together to build a beautiful red 'alachig' (a Northern Iranian nomadic tent).
So far the Wood Sisters Red Tent has travelled to Quest, The Westcountry Storytelling Festival, The Exeter Respect Festival, Carolyn Hillyer's 13 Moons Festival and hopes to be at Wildheart in 2016.
The Red Tent Mooncircle Gatherings in Totnes are no longer running.
We will be back in touch once a new initiative is launched.
For more details see the Red Tent page (events).

The next Red Tent Fundraiser Storytelling evening will be:
Thursday 25th Feb 2016 7.30pm, with the former storytelling Laureate, Katrice Horsley
Totnes Methodist Church, 42-46 Fore Street, TQ9 5RP
Tickets £7.50 in advance, £9 on door. Contact Lisa for details & bookings.
Call 07814 168953
or email lisaschneidau@hotmail.com
For more information about activities in the tent – do visit the Red Tent page (under events) above and also our website: www.thewoodsistersredtent.moonfruit.com
For details of past events, please see the Wood Sisters journal