Wood Sisters Courses
Slow Cook Community & Slow Cook Course
Join the Wood Sisters for a slow cook in the cauldron of women's mysteries! This is a special opportunity to make a commitment to your soul and to journey with a committed group of women through the sacred cycle of the year. The Slow Cook Community offers all 8 Gathering Days for the price of 7 and the Slow Cook Course – Ceridwen's Cauldron invites you to join a more intimate group of up to 12 women who meet with a facilitator/tutor for 5 evenings a year after the Gathering Days. These meetings give more time in a committed group for deep soul work and sharing of each person's unique journey through the inner and outer seasons of the year.
This year, with our 2014/15 cycle, we are celebrating five wonderful years of rich, sacred celebration. We will then be taking a sabbatical, so after our Autumn Equinox Gathering on September 19th, there will be no further Slow Cook Course in 2015/16.
Dates: start each year at Samhain and finish at Autumn Equinox. 8 one-day Gatherings for the Slow Cook Community, plus additional evening meetings for the Slow Cook Course. 2014/15 dates:
Dates for Gatherings & evening course:
Sat 1st Nov 2014:     Samhain+ evening meeting
Sat 20th Dec:             Winter Solstice 
Sat 31st Jan 2015:    Imbolc+evening meeting
Sat 21st Mar:              Spring Equinox
Sat 2nd May:              Beltane+evening meeting
Sat 20th Jun:              Midsummer
Sat 1st Aug:                Lammas+evening meeting
Sat 19th Sep:             Autumn Equinox+evening meeting and concluding celebration
Venue: Day Gatherings – Green Dragon Barn, Hutcherleigh, Totnes, Devon. TQ9 7AD. Evening Meetings – 1 Hunters Moon Coach House, Dartington, Totnes, Devon TQ9 6EZ.
Facilitators: Day Gatherings – Sam Wernham and Sue Charman. Evening Meetings – Sam Wernham.
Cost: 8 Gathering Days for the price of 7 = £385 and 5 evening meetings for a total of £100. Slow Cook Course total £485 An instalment plan and a few concessions and bursaries are available.
Slow Cook Community:
Women can commit to all eight Gatherings in one year and get 8 for the price of 7: £385 (Concessions £315, Bursary £245).
Take an annual pilgrimage through the Celtic Festivals and the Western Mystery cycle in myth and experience the four-fold approach of heart, hand, head and soul with natural crafts, meditation, storytelling and collaborative ceremony.
Slow Cook Course – Ceridwen's Cauldron:
An invitation to take a  journey together through the sacred celebrations of the year in a more intimate and committed group of women. Up to 12 women meet with a facilitator/tutor on 5 evenings throughout the year after the Gathering Days for Samhain, Imbolc, Beltane, Lughnasadh and Mabon (Autumn Equinox). This years Slow Cook Course will be held by Sam at her home in Dartington.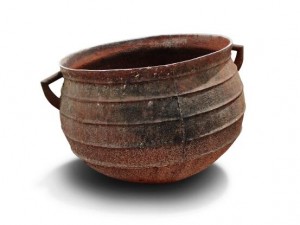 The Slow Cook Course allows us to choose our own rate of learning and engagement to suit where we are in our own lives.  For some of us, a single year may be enough, for others it may unfold through repeated cycles over several years.
We will be sharing our bright and dark wisdom and experience collaboratively in community over a year and a day, with all of us at our own different stages of our learning journey.
Cost: £485 (8 Gatherings for the price of 7 = £385 + 5 evening meetings +£100, total = £485)
An instalment plan and a few concession and bursary places are available. Please get in touch for more details.
For more information or to book: Contact Sam on 01803 862541 or e-mail livingspirit3@gmail.com