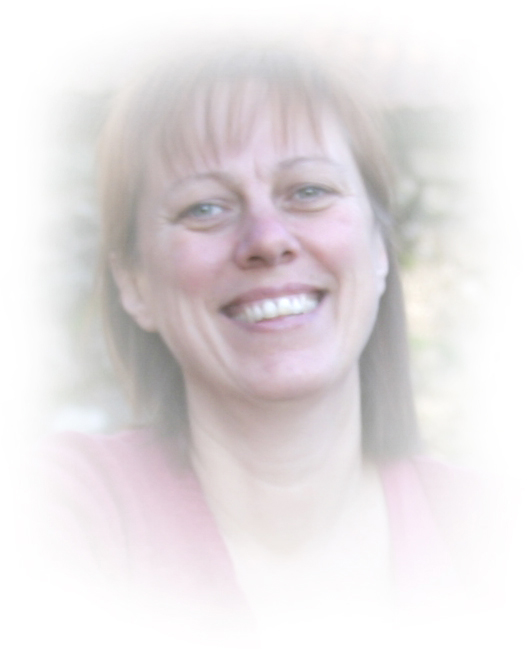 Sue Charman…
Sue writes: "I first met Sam in 2000 when, with my family, I was building an eco-house (featured in Series Two of Grand Designs) and Sam worked with me to envisage the space through meditation.
I was brought up in rural Kent next to a large and wonderful woodland and read English at St Hugh's college, Oxford before embarking on a 20 year career as a theatre director and writer (and occasional performer) in community theatre, in London, Southampton, Edinburgh and France, where I lived for 5 years.
My passions include shadow puppetry and storytelling both of which I developed at the South Devon Steiner school, along with Sam, from 2001 – 8, while both my boys were pupils there (one still is).
Sam and I joined the Westcountry School of Myth, run by Martin Shaw in 2008, and spent wonderful weekends in the wild for two years before deciding to form the Wood Sisters. I've been part of the Circle Group for 11 years and co-ordinating this circle with Sam, along with the Wood Sisters, has allowed me to develop as a storyteller and has brought together many strands that are dear to me: myth, meditation, women's wisdom and wilderness. (Along with craft, song, poetry, walking, nature, the sacred, food and good company).
I am a vegan and I work two days a week on events and communications for Embercombe, the charity based on 50 beautiful acres just below Exeter whose mission is: "to touch hearts, stimulate minds and inspire committed action for a truly sustainable world."
Sam and I are currently in our first year, the bardic grade, of an OBOD course in Druidry and my current fascination and studies include the ancient Sumerians, (especially Enheduanna) and trees in all their aspects.
And no, the eco-house isn't finished yet."